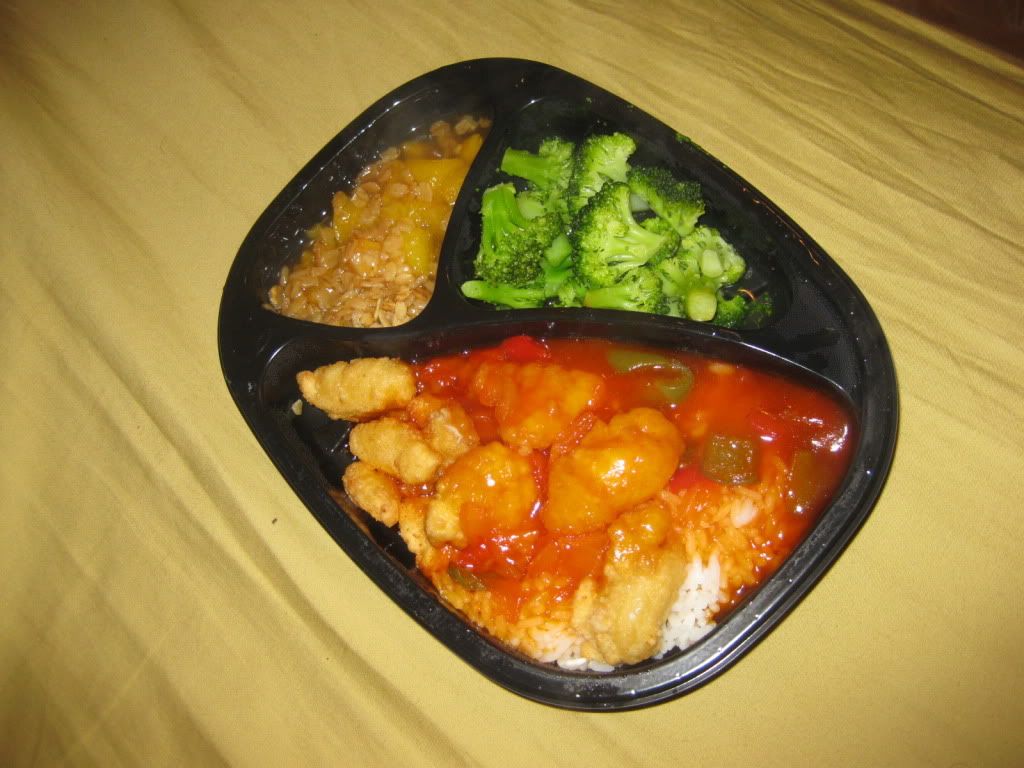 Delays are all sparkles and sunshine, but I couldn't let a whole month go by without a single post, So here's February. Certainly once racing starts again, I'll have more motivation to write.
Which is to say, it sort of just did. I did an indoor TT on Sunday, and I do like me some TTs, indoor or otherwise.
I got there quite early so I warmed up for about an hour, rather than the intended 40ish minutes, but then it was time to get up on the Computrainer. there were two groups of 8 trainers and I was in the back right. Coach Scott said to keep it in control around 300 watts for the first half of the 10k, but in all the frenzy of bringing my wheel up to speed I was floating around 400w and in second place in my group. Dan Barry and Jeff Bramhall were there cheering me on and there was no looking back so I spent some quality time in the pain cave and won my group, coming in 3rd in the heat. It was a good time and my thanks go out to all those involved in putting it on.
Richard Fries
said I was probably making considerably more power than appeared on the screen but more went to twisting my bike every which way then cranking the pedals (a big engine with no mounts). Certainly I've never been a model of grace on a bike (more of a blunt instrument), but he gave me a couple of solid tips I'll try to put into action.
Whole bunch of new bike/bike stuff news too.
I am giving Bontrager's new
saddles
my full honest placeholder endorsement. I've got them on both road bikes and the Africabike now, and they're sup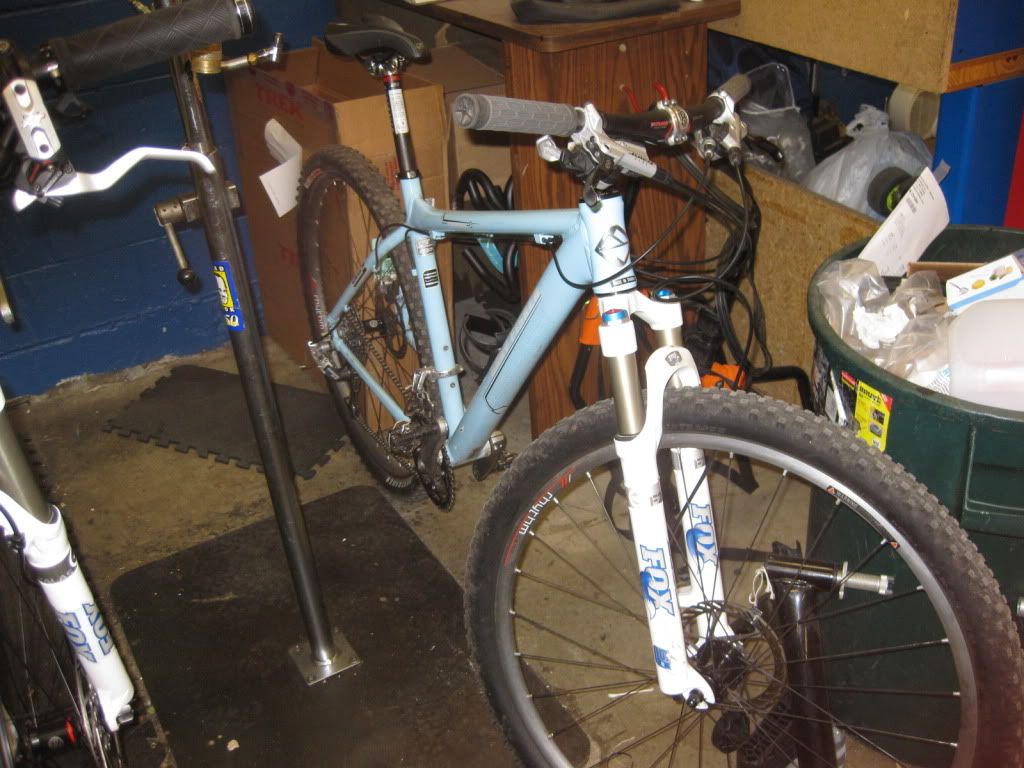 er comfy. Bonus points for apparant durability, it takes a crash for them not to look brand new.
I now have a 29er, an ex-demo baby blue Gary Fisher Paragon, which should be nice and fast, and because the HKEK's drivetrain was in dysfunctionland, I've turned that into a single-speed, which means I've joined two MTB cults in one week.
On the road front, the magic wheel I mentioned in the last post is done, so I can divulge more about it. It's a DT/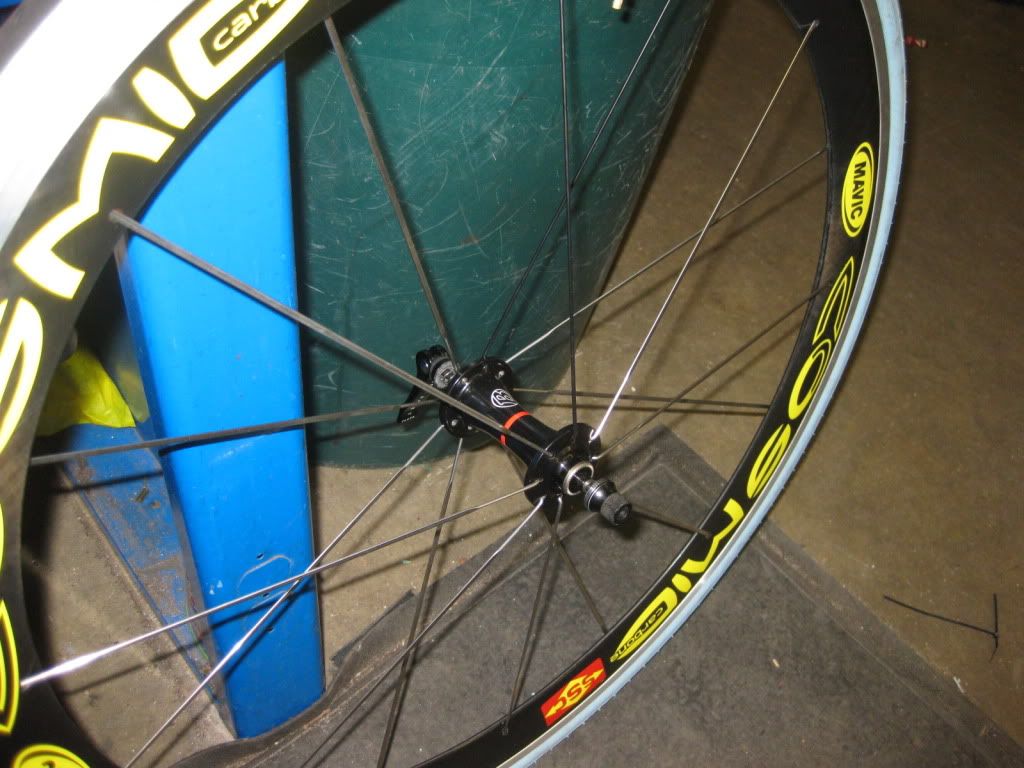 Bontrager hub (as used in the Aeolus) laced to a mk1 Mavic Cosmic Carbone rim with 14 DT Aerolite spokes and two double butted spokes (
Fulcrum style
). It shall be known henceforth as the
Philbrook
-Meyer-Leas Bontric Carbolus, or Pheystricolus for short. Expect to see it on the road soon. Jesse has some Cosmic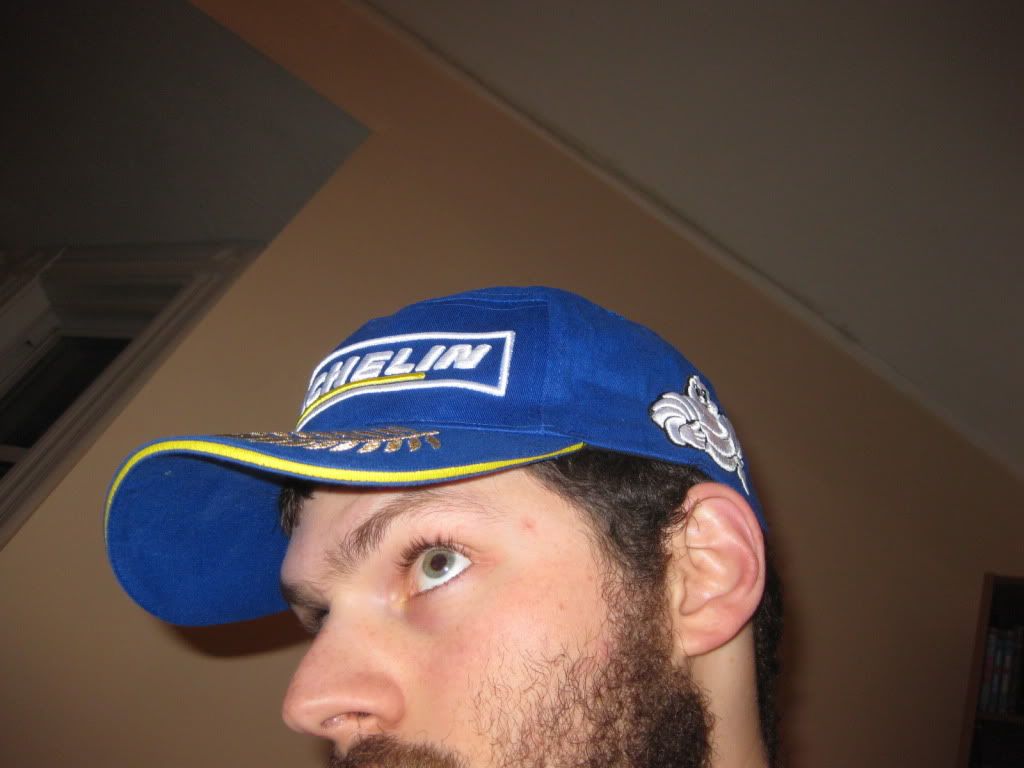 Carbones which he really likes, and these should ride like Cosmics, just with the awesome raised to 12 (it's one more than 11, which is one more than 10). I'm sorry that Jesse isn't a link, I honestly couldn't think of one in time. Next time.
I also got an amazing new hat and an equally amazing new
bobblehead
(Thanks Jason).
For this week's video, it's the Alaska Nanooks intro video, and no words could suffice. Brace yourselves: