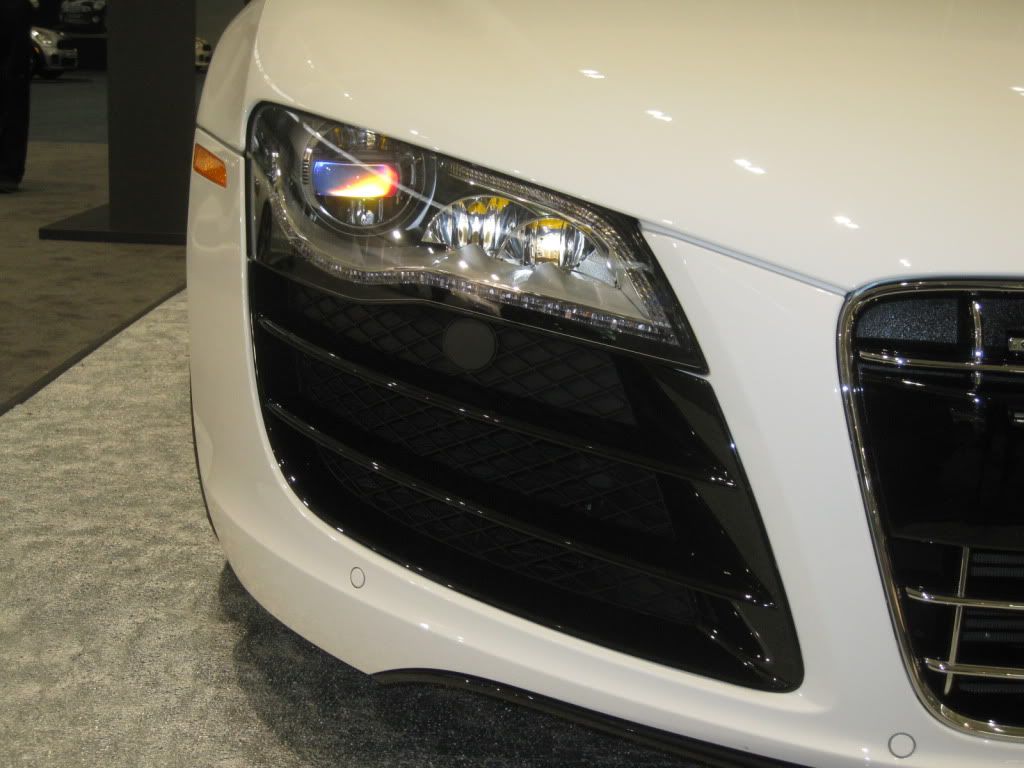 A couple of posts worth of post here, as it seems this blog has gone from weekly to bi-weekly to monthly. I'll do my best to turn that trend around. This blog-post is all coverage from the New England Internation Auto Show, as promised. The standard format will be back next week.
I take back what I said about more marques being here than at the majors. Among the no-shows were:
Porsche-who always gives out a cool poster.
Mercedes-Benz -who I don't remember much about, though I would like to sit in the new E-class.
Mitsubishi -I still don't know what the Lancer-mouthed Outlander is like in person. I mean, who drives a Mitsubishi?
Suzuki -They're going in the right direction with the Kizashi, just bring over more JDM and less KDM.
Jaguar -I've seen the XF, and the new XJ appears to have lots of the same visual cues. To my eyes, so does the Civic.
Land Rover-Cool interiors, which I suppose could be said for Jag too.

Volvo-presumably they got distracted on the way and drove over a curb somewhere.
Who does that leave then? Still enough that we'll hit the highlights here.
First, some awards:
The
best seats
at the show were those of the Lexus IS-F, with great support, prominent but not overdone bolsters, and flawless finish work. As unimaginative as Lexus can be, they're consistently beyond reproach on the details. The Saab 9-3 also had excellent seats, as Saabs always do, but not quite as excellent as those in the Lexus.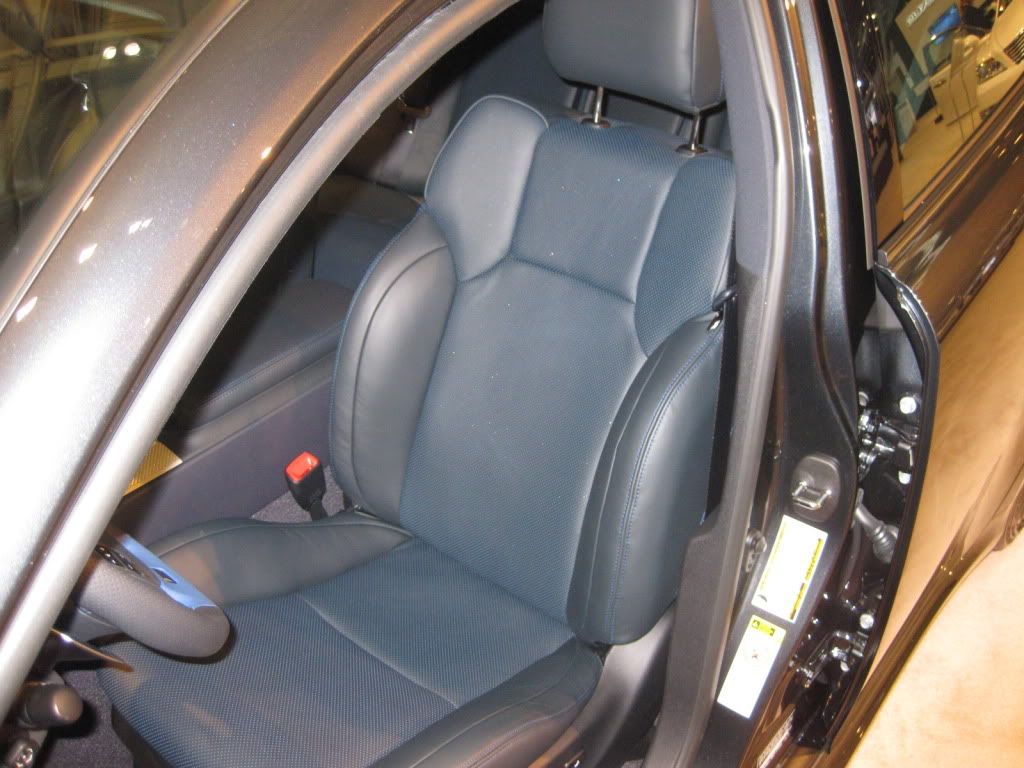 The
best interiors
overall were definitely from Audi as a brand, with the same excellent finish as the Lexus but tidy ergonomics and pleasing visual presentation to boot. Jewel like details that never seem contrived abound and they are just all around slick environments. A nice place to spend time.
Best Display
was Saab, hands down, who built an entire room including an LED wall and assorted Saab (and generally Swedish) trinkets in the floor. They also had the delightful new 9-5 on display, let's hope Saab survives long enough to actually make it. Nissan did have a room too, but Saab's was way cooler.
The
most disappointing
brand
was Acura, which is pains me somewhat to say. It's not the ungainly new family face or ungainly "unrelated shapes everywhere" design language. It's the fact that despite the premium price, they simply don't feel special. I suppose it could be construed as a testament to just how good today's Hondas are, but sitting the $50k Acura RL, it really doesn't feel particularly different that a $30k Accord. They're lovely cars, no doubt, just a bit irrelevant.
The
most disappointing car
was the Ford Taurus, a car I really wanted to like. They're getting so much right these days (bringing the Fiesta and Transit Connect over come to mind) but the Taurus was a parade of cheap feeling materials, inconsistent panel gaps and flawed ergonomics. The seats in one of the Tauruses (Tauri?) on display already showed considerable wear, and some interior trim panels were
already broken
. It's a shame.
There was almost a tie for
worst car
, both from Detroit and both analogous of their respective parentage.
One consideration was the Chevrolet Cobalt XFE, which in addition to positively milquetoast styling inside and out (augmented by Pep-Boys spec chrome hubcaps and
questionable ergonomics
) felt like an overall half baked effort designed only to be better than the Cavalier, a task also achievable with a tennis ball. Or a flan. High hopes for the Cruze. So why not the worst?
As Jason pointed out, the Cobalt makes some sense given its intended purpose, a hard wearing fleet appliance, or basic transport for those who haven't yet heard about Japan or Korea. Plus it is cheap.
No, the award must go to something cataclysmically horrible, something that shouldn't ever have gotten past stage one, or at least should have been fixed (or mercifully offed) since then. The award then goes to the Jeep Patriot.
Tangibly awful in a way I didn't think still possible, everything about this soft-roader feels approximate. Its design, construction, materials, all half-assed. Assuming it cost $15k, I thought it was overpriced. Then I found out it was $28k and it was a lock. I'll let Jason express his feelings on it here.
Best in show was more difficult to determine, with an Audi R8 (which I luv), the Nissan GT-R (which Jason luvs) and the a Corvette ZR1 (which we both luv)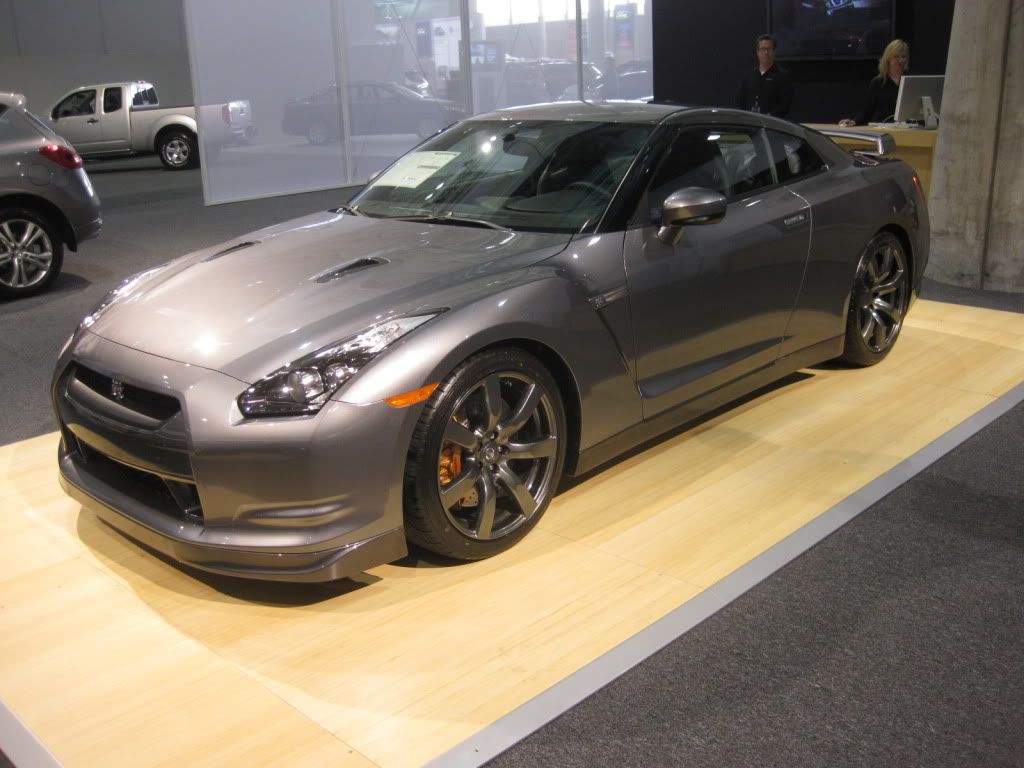 present, but given the rule that we need to sit in the car to call it best in show (and locked doors on those two), we had to pick more sensible choices.
My pick then is the Hyundai Genesis sedan. Even if its not particularly sporting, It has a winning mix of attributes that would make it a treat to own. It's comfortable, quiet, and seems well built.
My alternate pick is the Corvette Z06. Because its interior is so awful. Because it's so brash. Huzzah.
Other highlights:
Jason and I both gave big thumbs up to the clever and spunky Transit Connect. It's about time this segment of van came here.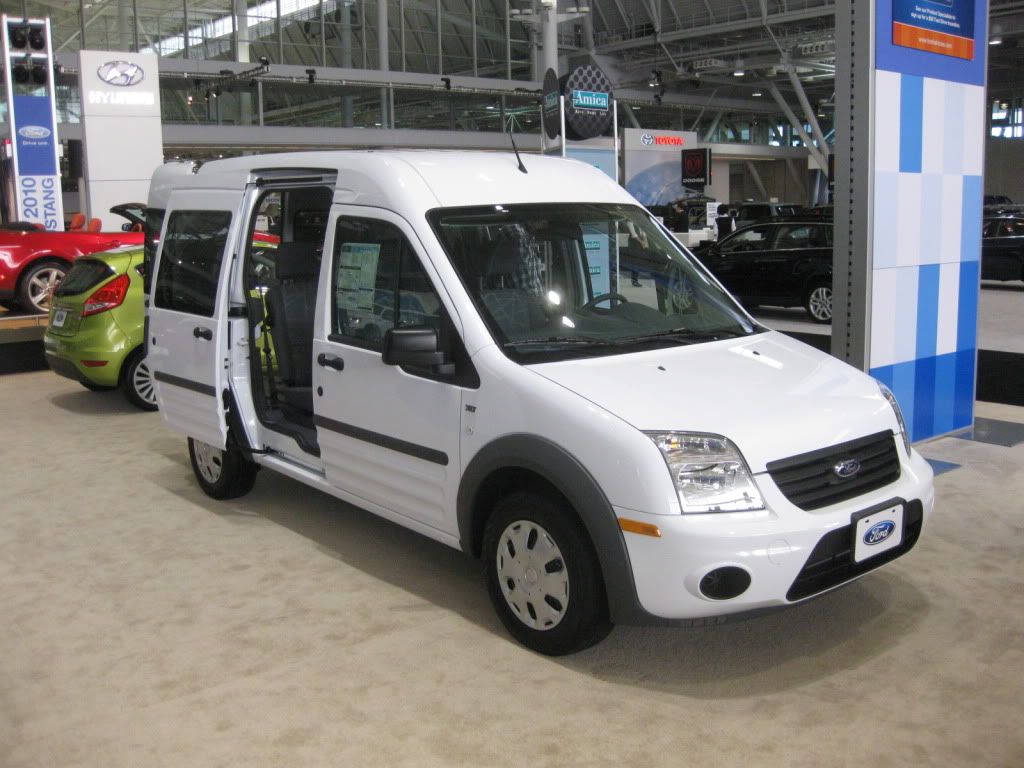 The new venue is decidedly less decrepit than the old one.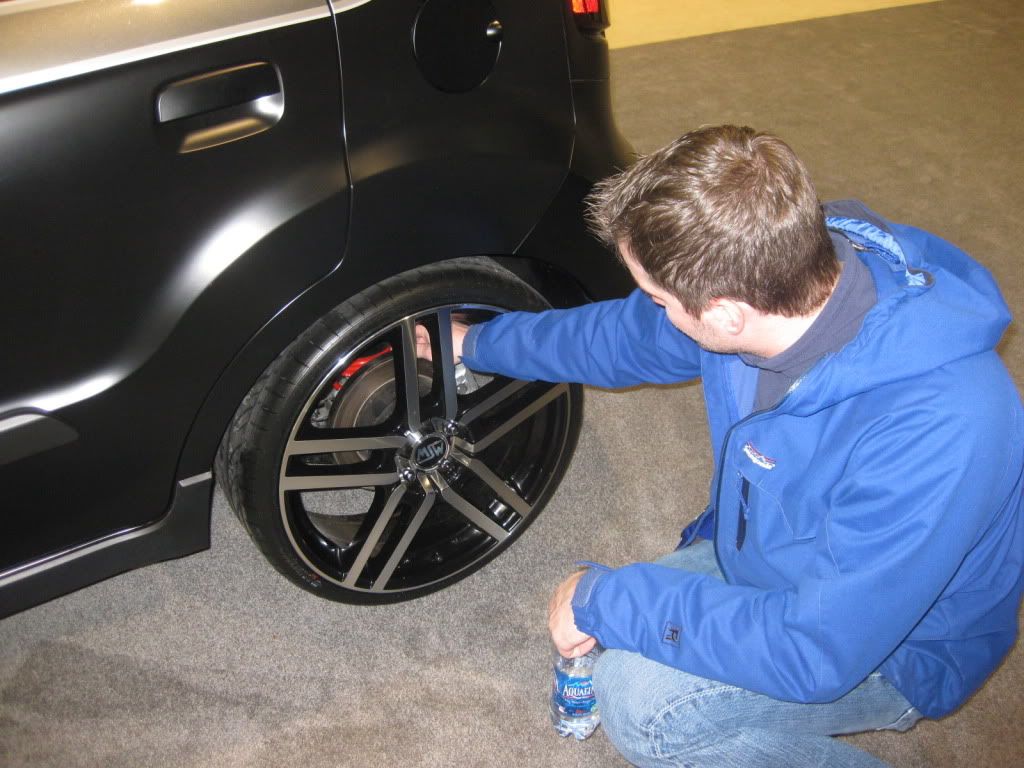 The brakes of the Kia Soul won't come out through the wheels.
Next update will be back to the normal mix of content, including Ice Weasels. Night all.