This weekend, I decided not to race in Philly (
ECCC
)
On Friday, I went on a fun road ride with
Jake M
and Andrew from
UMBRC
. We went for about an hour and a half loop to Mt. Holyoke and back. There's still snow up top (despite it being 60 and gorgeous out), so Andrew and I precariously navigated that bit half on tire, and half on cleat. MTB maestro Jake just rode over it, though he did have a front cross tire. At this point I can't give nearly as thorough a list of the music I ride to as
Thom P
(I just let ye old
Dell DJ
do it's thing in shuffle), but I will say the songs I found to work especially well on the climb were:
The Stooges-T.V. Eye
M.O.P.-World Famous
Pulp-Common People
Elvis Costello-Lipstick Vogue
And for the descent:
The Rosebuds-Unwind
Calexico-Glimpse
Ben Kweller-Red Eye
A.C. Newman-Come Crash
The Minus 5-The Old Plantation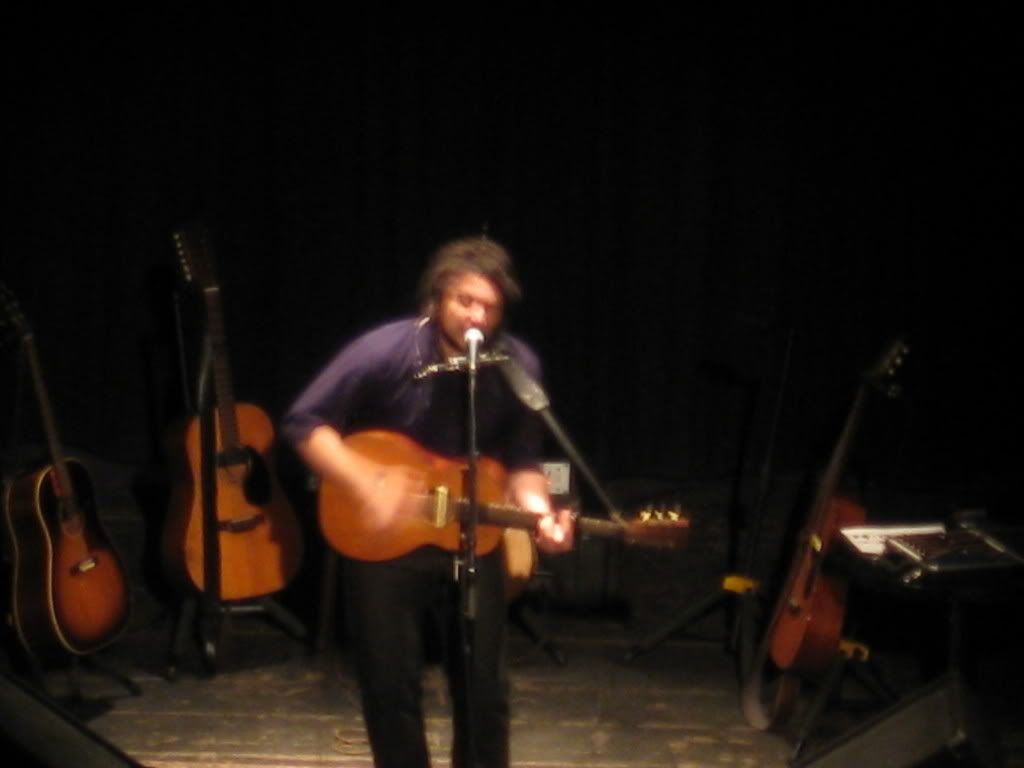 Later, I saw Jeff Tweedy live at the
Calvin theater
, and he sounded really good. The seats were very far away from him, which took away from the intimacy of the venue (and also, that's why the shots are so blurry, a combination of 12x zoom, no tripod, and a crazy long exposure to make up for the fact that flashes were verboten.)
It was still warm out, so Jeff, Dan, and I rode there by bike.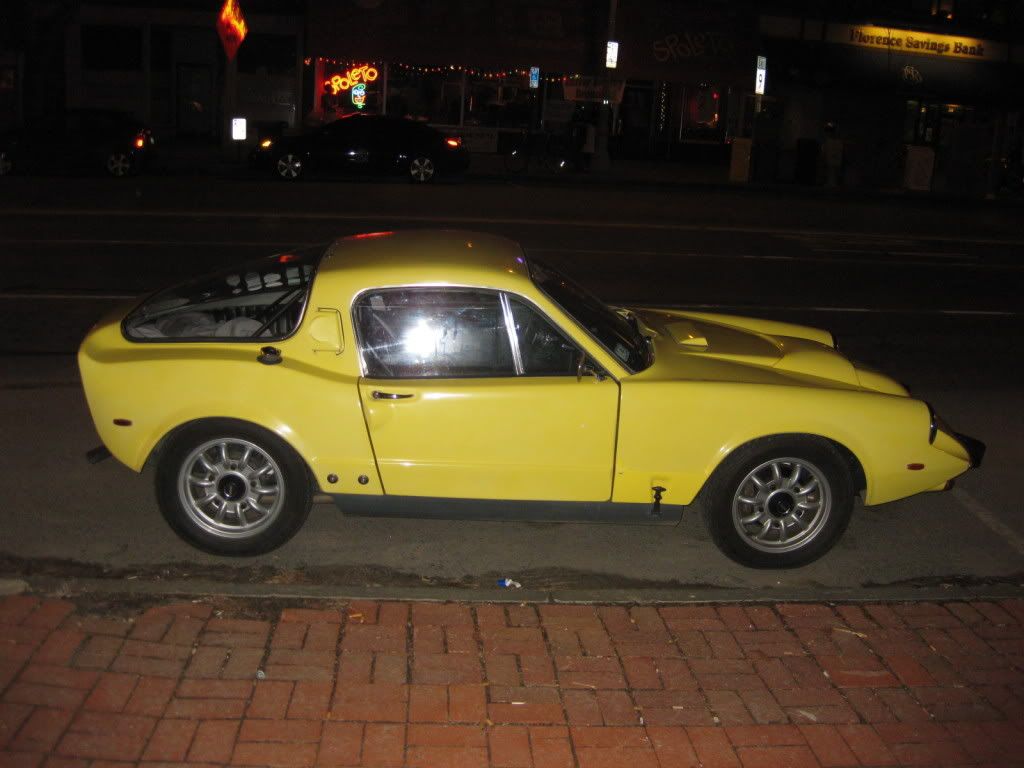 When I went in, the guy at the door took
my headlight
(but not my camera) and said he'd be there all night. At the end of the show the new door people said the guy had left, and the light wasn't in the office. Prick.
There was a really cool
Saab Sonett V4
outside though, which I enjoyed.
On Saturday, I went out MTB riding at Batchelor St. with Jake again and
Hucker Joe
. I learne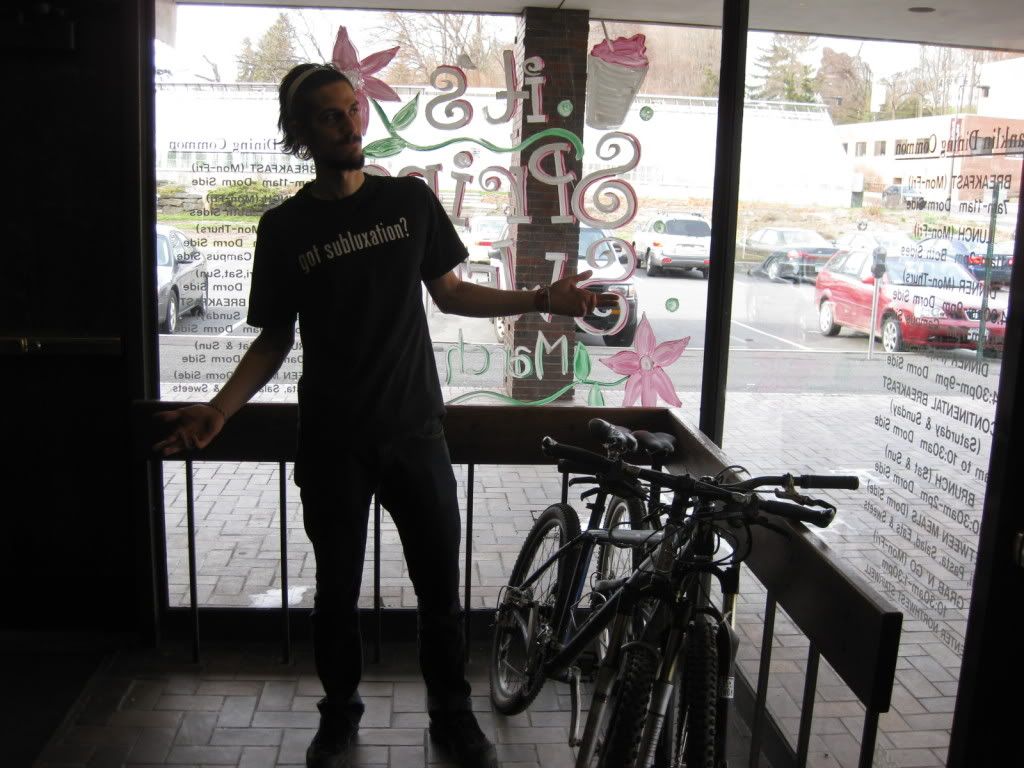 d a few things:
1. Riding the trainer all winter has cost me the bit of technical XC skill I did have, Gotta work on that.
Bryan
would be ashamed.
2. Having acclimated to 30-40 degrees, 60° feels absolutely sweltering on the MTB. Should have brought more water.
3.
My XC tires
lost less than 10 psi just sitting there for over a month. Wowee Zowie, UST (
with some help
).
After that, Joe and I rode the almost done course of the upcoming Umass Orchard Assault Course. It's quite excellent, with a good mix of punishing up, and technical down. It should be an excellent race.
For this week's video, we have the newish fourth (or fifth, depending on which you count) installation of Derek Waters' excellent "Drunk History" series. If you haven't seen these, be sure to check out the others too, especially the
first
and
second
ones (with Michael Cera and Jack Black respectively).
Happy Birthday Chris J!