I saw
UP
on its opening night with Jason, and it was brilliant, I've got no other way to put it. The visuals, characters, story, timing, and pretty much everything else was phenomenal. I saw it in
Digital 3D
, and as in most recent cases, this tech really works well, and it really is a vast improvement over the old approaches. I heard and read a number of
interviews
with Pete Docter where it sounded like the 3D here was an afterthought, and while the use of it here was much more subtle than, say Monsters v. Aliens, it was used where appropriate, and in some scenes, really added to the aesthetic considerably. The important thing is that, this being Pixar, the 3D is not a crutch, it really is just icing on the cake. I'm not sure the same could be said of the most recent Dreamworks offering. Check out some development art on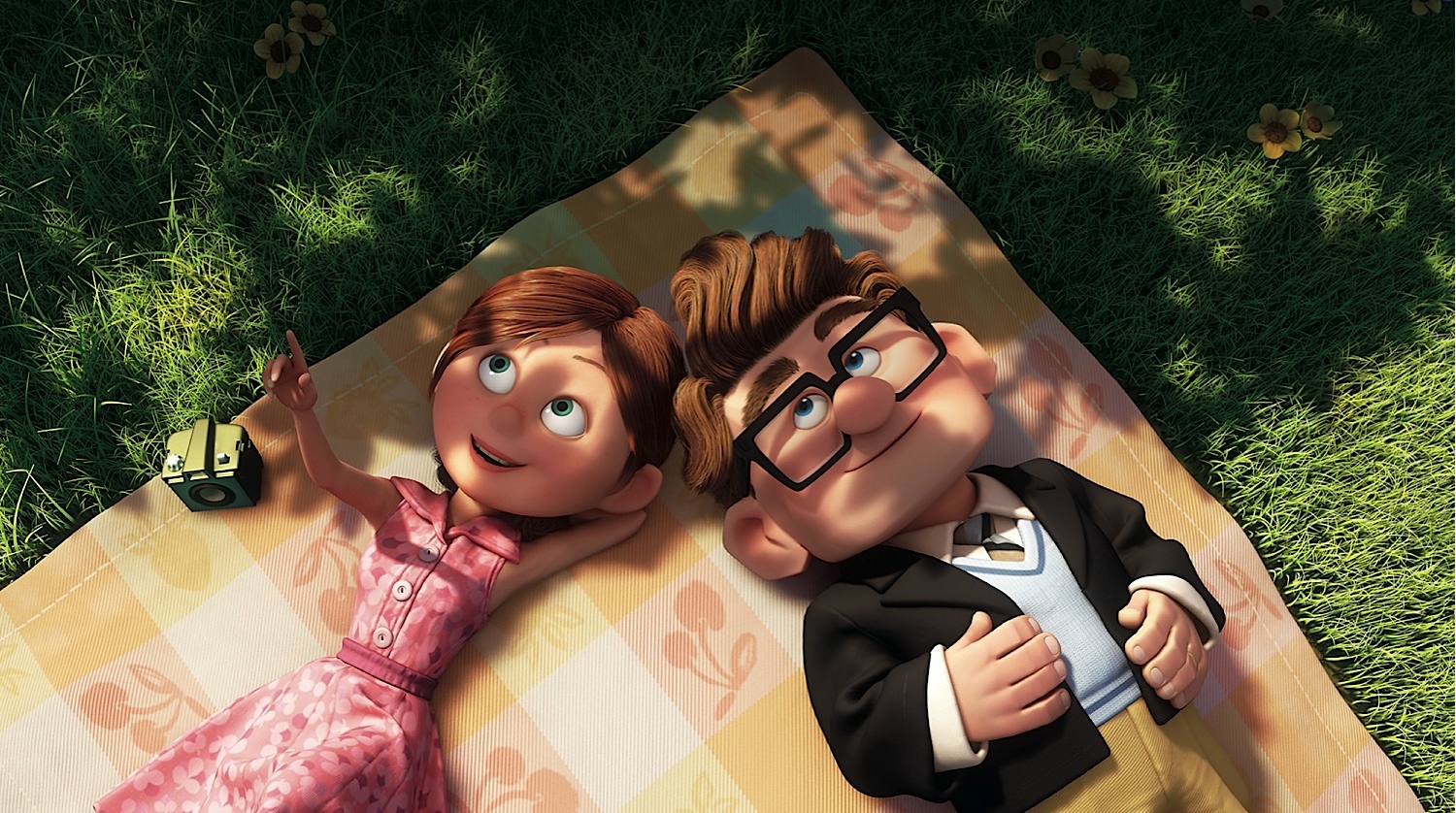 Lou Romano's blog (on the blogroll) and if you want to see more, I highly recommend the
Art of Up book
, as well as the rest of the development art books if you're so inclined.
It's a box-office success
, but I still think it will be a merchandising nightmare. That said, I'll just say that there is definitely
at least one character that could prove me wrong.
I was let down that Pete Sohn's short "Partly Cloudy" was not shown at my screening but I hear that's been a common issue, and I'm definitely seeing at again, hopefully with the short attached next time.
In other fun news, I found a
1st generation (slot-loading) iMac
on the side of the road, in grape, I think. It's got OS X on it, but otherwise seems totally stock, with no new files on it of any kind. I'll find a use for it somewhere.
As will tend to happen in the respite between finishing school and starting work again, I've grown reacquainted with late night lineups. The TV I'm using at this point is not connected to cable, and doesn't have a DTV converter, so I'm limited to terrestrial analog OTA channels (which
doesn't include Fox
). Given that WLVI (CW, formerly WB) and WSBK (38, formerly UPN) are formulaic sitcom graveyards late at night (and arguably during most of the day as well), I'm left with the classic ABC, CBS, and NBC. It's like 1949 all over again.
I've always relied on NBC for my late night TV (after 12:30), but the NBCUni higher ups have thrown their strength out the window. While I am all for Brookliner
Conan O'Brien
taking Jay Leno's former 11:35-12:30 slot and making NBC entertaining again in that timeslot, everything thereafter is pretty dismal. Backing up Carson Daly's monumental mediocrity (at best), Conan's slot has been taken by Jimmy Fallon, posterboy for SNL degrading into what it is now. His interview style is extremely awkward, his bits generally aren't funny, and he doesn't have the charisma to get away with the show's failings. Maybe it's the early teething troubles, but I don't remember any other host being this bad at the gig (yet still get garner such high ratings).
I
wandered around a bit which leads to this week's pleasant surprise,
the Late Late Show with Craig Ferguson
. Craig's show works on many levels, with funny bits, good interviews (with interesting guests), new perspectives, and a very nice atmosphere. Honestly, it's as good as the best of Conan, which is really saying something. I'm sorry
I said you're just for old people
, CBS.
I spent 6 hours at IKEA yesterday, and tomorrow I'm moving into the new place, so that will probably be on the next post.
Also,
Bryan
was sick this week, probably with the swine flu. Don't die, Bryan!
For this week's video, we have the video for Tel Aviv native
Oren Lavie's
song "Her Morning Elegance." I totally missed the boat on this one, but it's still very impressive stop-motion magic.
Thanks to Winson for showing me it for the first time.